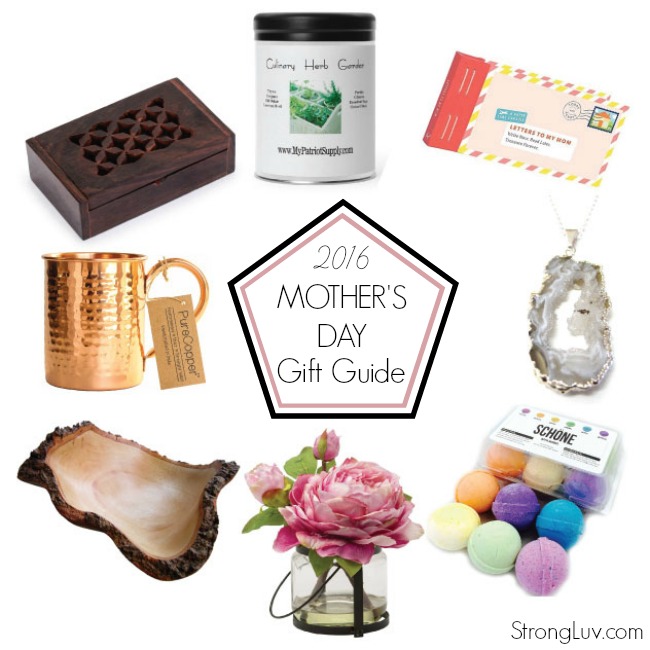 I put together a 2016 Mother's Day Gift Guide full of things I already have (and LOVE) as well as a few things I wouldn't mind getting *wink *wink David!  If you're looking for the perfect Mother's Day Gift, you're bound to find a thing or two on this list that your wife or mother will love.
*affiliate links

1. Heirloom Salsa Garden Seen Kit  2. Sustainable Orchard Live Edge Wood Bowl  3. Letters to My Mom  4. Peony Cutting in Vase  5. Glass Tea Pot Infuser and Warmer  6. Love You MOM: Doodle & Dream Adult Coloring Book  7. All Natural Essential Oils Bath Bombs  8. Handmade Rustic Wooden Jewelry Box  9. Moscow Mule Copper Mug  10. Moms Rock! Art Print  11. Sliced Agate Geode Pendant Necklace  12. Eucalyptus and Cucumber 3 Wick Candle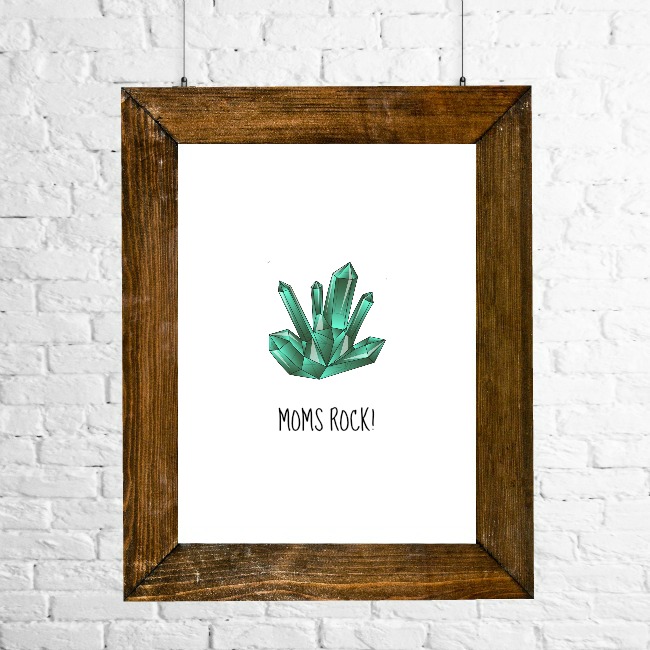 Send Me The Printable!
I hope this 2016 Mother's Day Gift Guide gives you some good ideas on ways to bless an important mom in your life!  If you're a husband looking for some ways to make the mother of your children feel amazing this Mother's day (and every day) don't miss this list of
words of affirmations to say to your baby mama
!
TAKE ACTION:  Today's action is a no brainer … print the MOMS ROCK Art Print, put it in a frame and give it to your wife or mom — what mother isn't gonna love it?!  It's cute, clever and FREE!