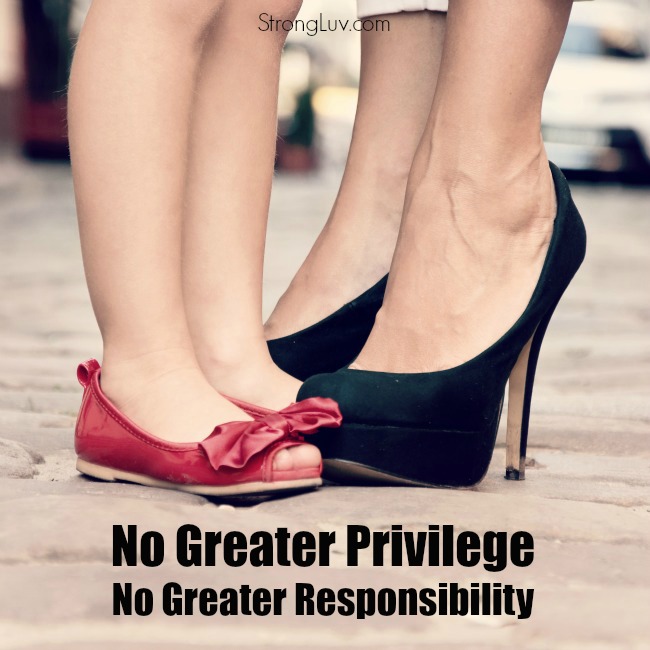 Most of this parenting thing is one step in front of the other through the highs and the lows, bruised knees, broken hearts and busted IPhones.  Love is a long and narrow road for us parents, to be sure, and I am confident time will reveal that every deposit we make in our little ones during this season will, in fact, produce the confidence and character we desperately desire for them to have.  In the meantime, this post is for every papa looking for a creative, meaningful way to bless his wife/baby mama this Mother's Day!
You realize Mother's Day is just a couple days out right?  I pulled together a Mother's Day Gift Guide for those of you looking for ideas on what to buy, but regardless of how much you end up spending, fellas, DO NOT FORGET to include a personalized, handmade gift from your children.
The most melt-her-heart, thoughtful thing your wife could receive this Mother's Day is a handmade gift.  Do not let the day pass without her getting one.  This fill-in-the-blank Story of My Mom Mother's Day gift hits the mark and delivers the personal touch she's looking for.
And it's free, so no excuses.
She'll treasure it for years to come.  I promise.
Here's a picture of one Justice did for my mom last Mother's Day.  It's extra cute with all the different colors right?!  And look at the drawing of the twisted up face!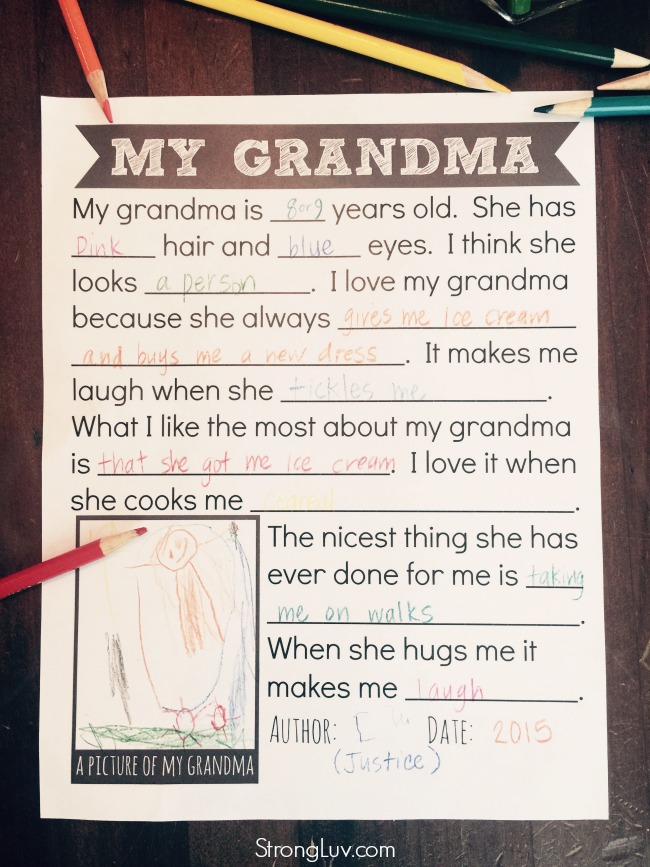 Ladies — please set your husband up for success by forwarding this to him if you want your kids to make it for you.  It's the most loving thing you could do.
Self-care 🙂
The Story of My Mom Gift for Mom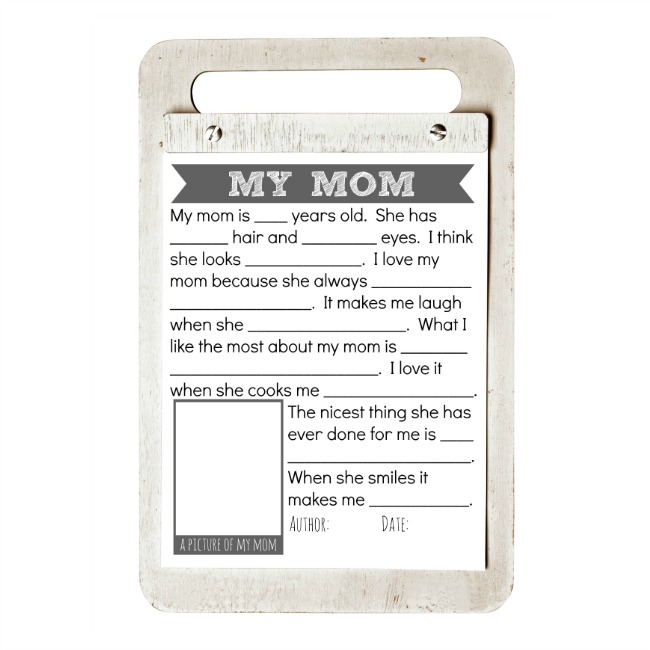 Send Me The Printable!
The Story of My Mom Gift for Grandma
Because Grandmas are suckers for this kind of thing, I made one for them too!  Frame it for her and she'll probably display it in a prominent place in the house for everyone to see how cute her grandbabies are!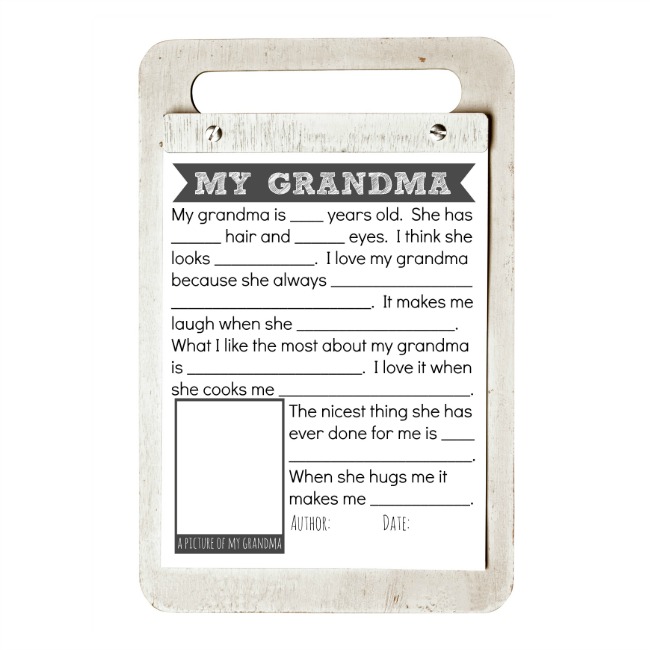 Send Me The Printable!
TAKE ACTION:  Whether you choose to gift this or not, don't let Mother's Day go by without thanking your wife or mom in a thoughtful, memorable way.  She's worth the effort!