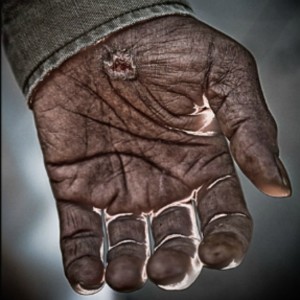 If you have been following my Blessing Bags for the Homeless Series, you know that our family has been busy putting the bags together.  We wanted to make them extra special and document it along the way so that you guys would have some resources to help you make blessing bags of your own.  I published the:
Now you get to see how they turned out!!!

These blessing bags are smaller than the backpacks, obviously, but they are so nice to have in the van with us so when we come across someone asking for help at an intersection we can hand them out the window.
I posted several videos on YouTube to help people who are interested in putting these bags together.  I'm only linking to two of them in this post.  If you want to see all of them you can check them out at my YouTube channel.
For a Basic Blessing Bag watch this video:
If you want to do something a little more elaborate check out this video on Blessing Backpacks for the Homeless:
We also put together some blessing bags for KIDS.  You won't generally see homeless kids running around downtown, however, sometimes the homeless people that you do encounter have children.  Sometimes they are in transitional housing or shelters so we wanted to make a few bags for children who find themselves in that unfortunate situation.
In an effort to make putting blessing bags together as easy as possible for you, I've linked to some items that you can have Amazon send right to your door.  Doesn't get much easier than that my friends!
*Please note that the links in this post are affiliate links.  
Blessing Bag Supplies
Bags or Backpacks:
Tools for Connecting with Loved Ones:
Food & Drink for Blessing Bags:
Treats for Blessing Bags:
If you do end up doing this with your family make sure to set appropriate expectations for your children regarding the reaction of the receiver.  We have received a range of responses and it can be disappointing for our little guys if they are expecting a big response and don't get it.
I really hope the resources I pulled together help you serve those who really need it.  If this project inspires you, don't forget to share it on FB with all your people!