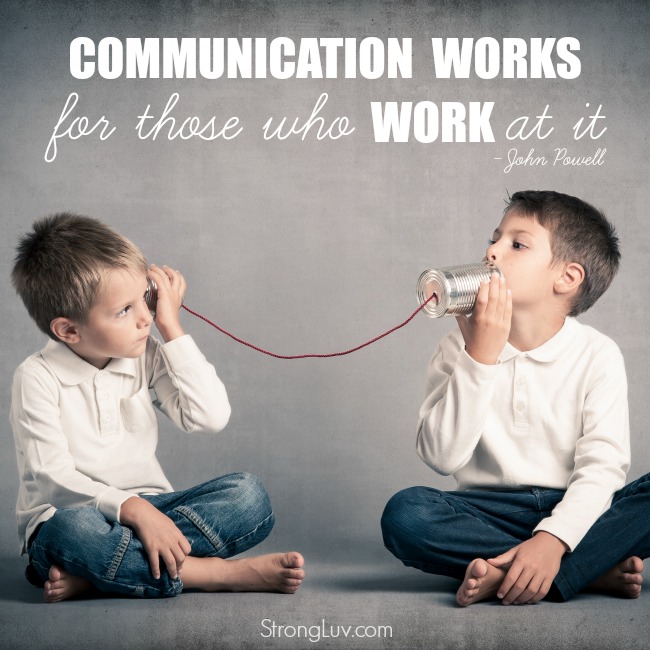 Did you know when David and I got married we didn't even speak the same language?  It's true!  Instead of investing in Rosetta Stone to help us solve our language barrier, though, we picked up The Five Love Languages by Dr. Gary Chapman.  In the book, Chapman breaks down the five main ways people express affection to each other and asserts that each of us have a primary and (sometimes) secondary way in which we feel most cherished and cared for.  To this day, it is one of the most practical, helpful books on cultivating healthy relationships we've ever read!
The 5 Love Languages:
I wrote more in-depth about each of the 5 love languages and how to identify who speaks what, but to distil it waaayyyyy down, the distinct ways we give and receive love fall under one of these five categories:
Quality Time
Words of Affirmation
Gifts
Acts of Service
Physical Touch
If you don't speak someone's language of love, no matter how hard you try, your efforts will miss the target — and they may go unnoticed entirely.
God bless those of you who came into your marriage speaking the same love language as your spouse, but if you're like us, and your partner's natural way of showing they care sounds a little foreign to you, all is NOT lost!  It's true you'll have to work at it, but the good news is, once you discover what each other's love language is, it gets a whole lot easier.
And more fun!
My primary love language is Physical Touch and my secondary is Quality Time.   David, on the other hand, feels loved through Words of Affirmation and Acts of Service.  Notice how we speak  different languages entirely.  No overlap here folks — clearly that would have been too easy!!!
Once David and I understood this, we were able to focus our attention on learning how to communicate our love in a way that made sense to each other.  Progress.
The 5 Love Languages is Universal
Understanding the love language concept can be a game changer for your marriage, but it can dramatically benefit your other relationships too.  Whether it's your kids, friends, coworkers, neighbors, or extended family, the easiest way to spot what a person's love language is how they relate to those around them.
Is your coworker always looking for reasons to buy other people gifts?  Does one child seem to need a little more snuggle time than the others?  Is your neighbor constantly serving somewhere in the community?   Is your friend an outstanding encourager?  Chances are good that the way in which they reach out and interact with others is a great way to reach out and interact with them.
Since usually only one or two of the five love languages come naturally to each of us, we have to be intentional about learning them so we can become fluent in all five.  Thankfully, just recognizing a language barrier exists is half the battle!
TAKE ACTION: Practice communicating to each of your loved ones in the language they understand.  If you aren't sure which one they speak, you can read a quick overview of each one here.  It may feel awkward at first but push through it because once they feel understood, your relationship will benefit big time!