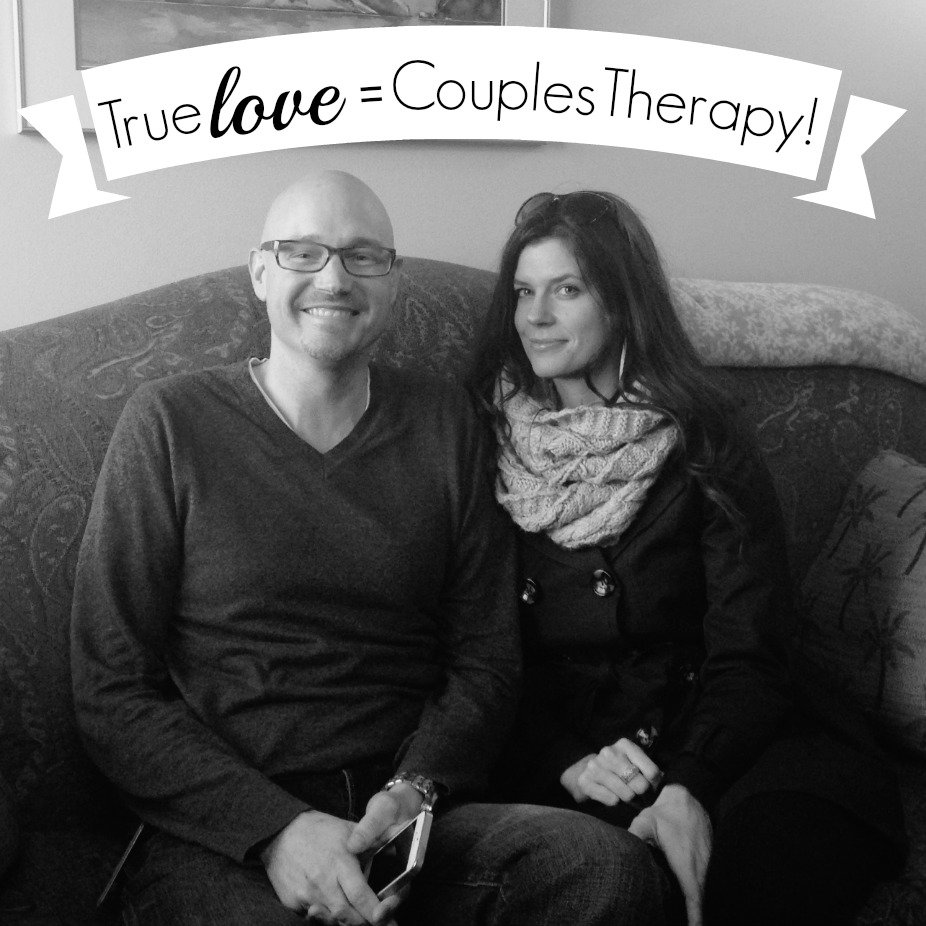 I find it curious that counseling has a stigma attached to it.  Couples therapy especially.  Maybe it's the fact that I aspired to be a therapist for many years or the reality that counseling has helped our family tremendously, but I can't wrap my head around why people are so opposed to getting help for emotional or psychological issues from professionals whose life's work is to help with said issues.
When we're overweight we hire a physical trainer to help us learn proper technique in the gym and provide us with a diet plan.  Our courage is celebrated.
When we've gone off the tracks financially we enroll in a money management course or hire a financial advisor.  We're praised for being prudent.
But when we find ourselves broken, bitter, fragmented, exhausted, angry, or depressed instead of seeking professionals like we do in other matters, most of us go it alone.
And God forbid we need help in our marriage because everyone knows we were all born knowing instinctively how to live peaceably with someone completely different than us.
We can't be lumped into the same bucket as the mentally ill, unstable, crazy people whose lives are so messed up they've been reduced to seeking out "shrinks" to help them.
We may buy a few books or vent to a trusted friend but when the self-help books we read don't work and the advice from friends, family members, and spiritual leaders fail the only logical thing left is to anesthetize the pain any way we can.
We numb ourselves with entertainment, alcohol, hobbies, shopping and prescription drugs in an effort to forget the hearts that are collapsing inside of us.
We pay hand over fist for season tickets to watch the Seahawks play, secure a newer car, or buy that great pair of boots yet completely neglect our barely beating heart and the tormented mind that keeps us from enjoying such pleasures.
We shell out half our paycheck on medical care and prescription drugs yet can't bring ourselves to the thought of needing therapy.
I don't get it.
I'm not sure if most people who invest in counseling are mentally ill or unstable, but I am convinced of one thing.  They ARE crazy.
Crazy Courageous to recognize their need for help and do everything in their power to meet that need.  To surround themselves with people who have expertise in an area where they are weak.
Crazy Brave to believe that there is more for them relationally, emotionally, and psychologically and to posture themselves in a manner in which they can receive all that is possible — even if it costs them everything.
Crazy Contagious to set themselves on a path of living and loving freely.  To forgive deep pain that has held them back for too long and live the way we all long to — FREE.
In a broken world that has us pressed on every side, the prescription is not for more bravado but rather greater humility and brave vulnerability.
If counseling is only for crazy people, I wish there were more of them.