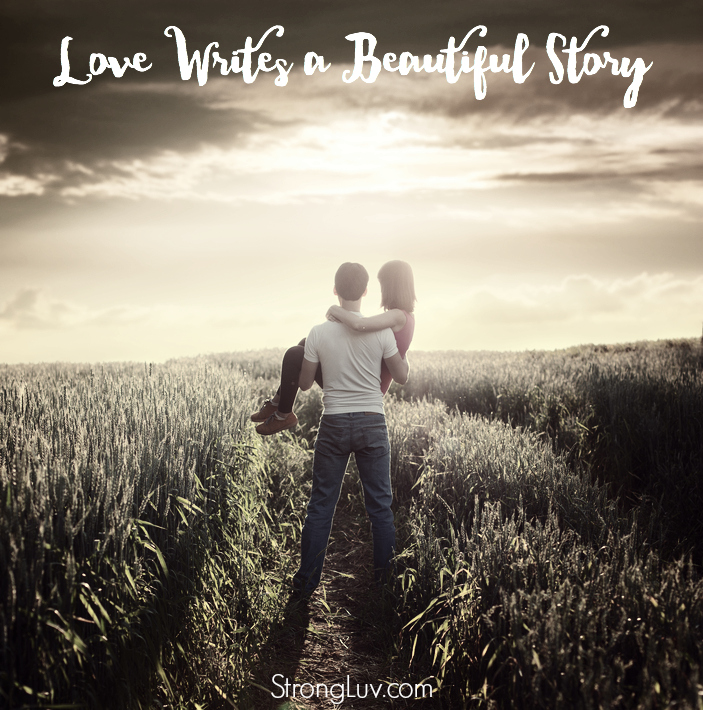 We took the advice of friends and strangers and pieced together a plan intended to breathe life and joy right into our marriage.  When we set out on our mission to strengthen our marriage we had no idea where this crazy little 21 day Marriage Experiment of ours would take us.
If you haven't yet taken advantage of the resources and watched the videos, here's a snap shot of what's in store….(I kinda love this trailer!)
Remember, we had a solid, loving relationship before all of this, which wasn't always the case, but YOU GUYS!!!  
The Strong Marriage Experiment has been transformative.  We seriously didn't know how good things could be — and we feel like we've tried it all in the last 15 years. 
We are still pinching ourselves a little bit.  No kidding.
WE WANT THE SAME FOR YOU!
If you and your spouse haven't done the Strong Marriage Experiment yet, we encourage you to give it a try.  No matter what state your marriage is currently in, we anticipate an amazing outcome for you.  Truely.
If you're worried about the ground rules — DON'T STRESS.
Seriously.  This is about strengthening your marriage so whether you use the Strong Marriage Experiment as a basic framework or an exact guide, find a pace that works for you.
Your marriage is worth the investment.  21 days is nothing — YOU CAN DO THIS!!!
The Strong Marriage Experiment
I also put together this handy print out for you to reference when you just need a quick reminder for what's ahead of you while you're doing the experiment!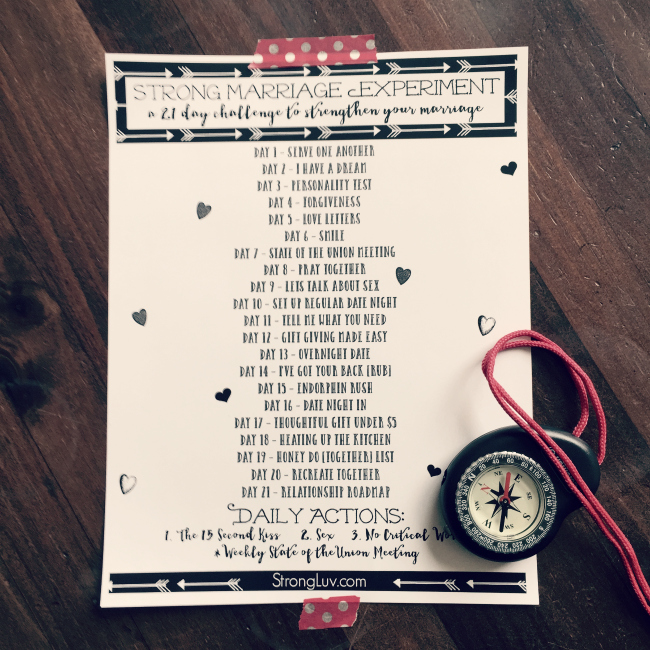 Click Here to Get the 21 Days Strong Marriage Printable!
TAKE ACTION:  Look over the calendar and talk with your spouse about the best time to start the Strong Marriage Experiment.  Don't push it out further than a month if you can help it!
*For those of you who are currently doing or have done the Strong Marriage Experiment, we'd love to hear from you.  Drop me a line at: emily at strongluv.com and let me know what actions have been the most helpful as well as what wasn't really workin' for ya.  We truly want to make these experiments the very best they can be so they can help as many people who are looking to grow in these areas as possible.  Your feedback would be so appreciated!