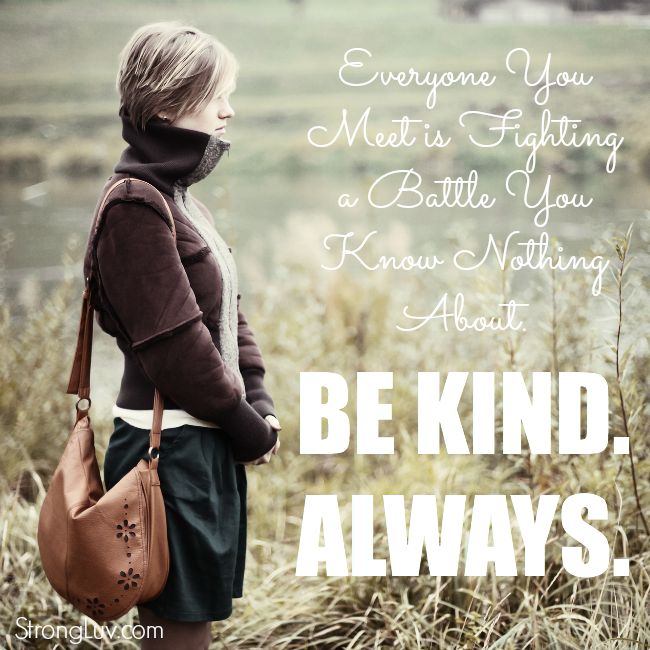 "Everyone you meet is fighting a battle you know nothing about.  Be kind.  Always."
I heard this quote and a shot of regret coursed through my body.
In 1999 I was working in a little coffee shack.  I was 19.  The weather was chilly and the clouds were heavy when a woman drove through and ordered a drink.  She looked exhausted and stressed.  As she placed her order I was arrested by the sight of the child in the backseat.  In between whining and kicking, he sucked on a pacifier.  He was at least six and I couldn't believe a parent would allow their six year old to use a paci.
I knew nothing of special needs, broken homes, abuse or any number of things which could have led to an older child needing a pacifier so in that moment all my 19 year old heart had was judgment.
A host of accusations filled my mind but the one that stands out the most are the haunting three words that wrapped a tidy bow around every box I had no framework for understanding.
I.  WOULD.  NEVER.
What is she doing allowing her son to use a pacifier at this age?
Doesn't she know that kids will laugh at him?
That can't be good for his teeth.
I would never let my child do that!
Of all my memories I'm not sure why this quote transports me to that fleeting moment in '99 but for me that brief interaction, and what happened inside, is one of the more regrettable moments of my life.
I wasn't outwardly unkind and no one could see inside my heart or read my thoughts that day, only I knew what was happening behind the veil, so the regret I feel is not a byproduct of public shame, but of private sorrow for how little compassion I had for a little boy who needed a pacifier for whatever reason.
Maybe he was autistic.
Maybe he was suffering the affects of abuse.
Maybe he was still grieving a horrendous loss that occurred years before.
But none of that entered my mind.  All I saw from the coffee drive through window that day was what it looked like from the outside.
And the outside often reveals a skewed picture.
Can you relate?
If you've been through anything at all, which caused the bottom to fall out on you, I bet you can.
But aren't you grateful for the trials and storms that come after the judgments?  The ones that shape our lives and inform our understanding.  Because it seems our own brokenness exposes us to the absolute need we all have to be brought in and accepted regardless of how things look.  Or how they are.
Such adversity is like a personal greenhouse that gives compassion a chance to take root on the inside of us.  It's when we're at our weakest that our capacity to empathize with others expands — until when, even if there are still a million things in this world we don't understand, there are less "I would nevers" and more "Oh God, be with that dear one, whatever they're facing."
TAKE ACTION:  Think of someone in your life with which you are struggling to understand their choices.  Resolve to be kind and dig for the gold in them regardless of the choices they've made or where they are on their own journey.