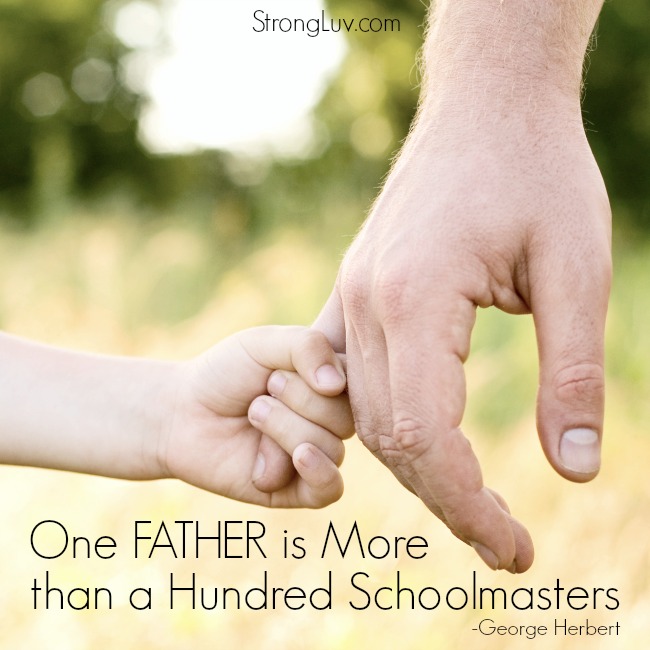 We got so much feedback love from the Story of My Mom (or Grandma) Printable, I wanted to make sure and get the fill-in-the-blank About My Dad Printable and About My Grandpa Printable in your hands so your kids can fill them with colors and cuteness all over again.  I realize we're cutting it close, but here it is — just in time for Fathers Day!
If you didn't take advantage on Mothers Day, you don't want to miss out now.  Chances are, Dad and Grandpa will like their free handmade Fathers Day gift better than the more expensive ones they receive.  Just saying.  It'll be a big hit, I promise.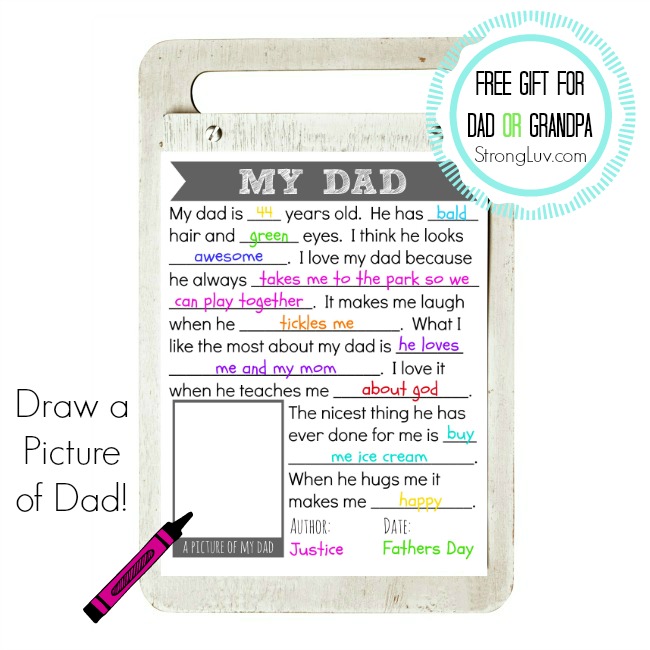 About My Dad Fill-in-the-Blank Printable
Dad doesn't want another tie for Fathers Day this year.  He just doesn't.  He doesn't need a hammer either.  What he wants to get is the opportunity to peek inside his kid's heart and see how she feels and what she thinks about her old man.  He wants to learn about what is it he does that makes her happy, what he can teach her more of and what she likes most about him.
If he doesn't cry, he will laugh with delight as he reads this sweet fill-in-the-blank worksheet.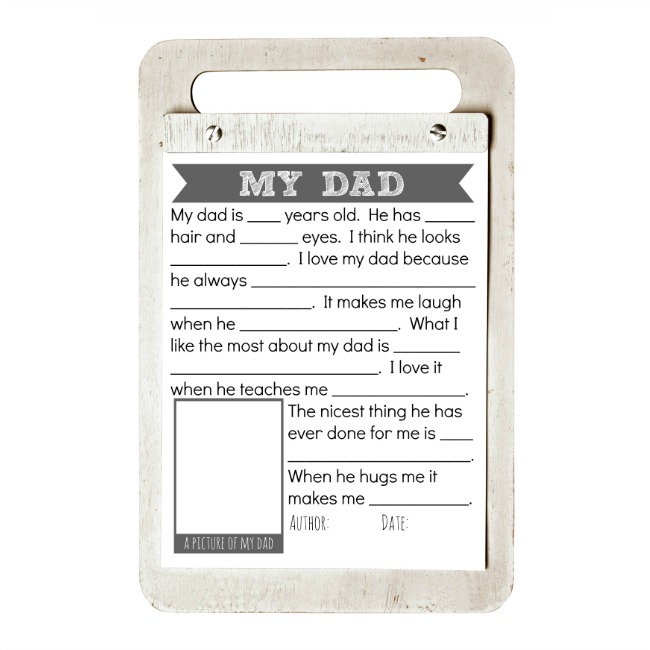 Send Me The Printable!
About My Grandpa Fill-in-the-Blank Printable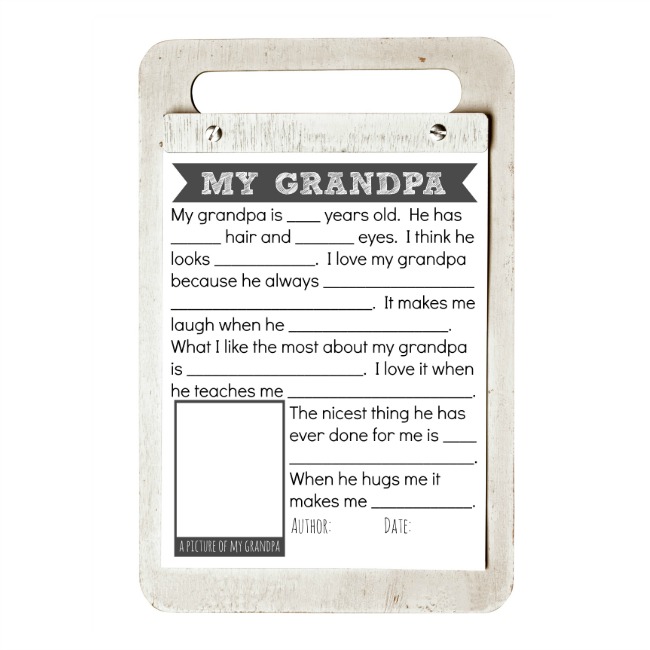 Send Me The Printable!
TAKE ACTION:  To make this gift feel more substantial and special, print it on heavy weight paper and put it in a frame!