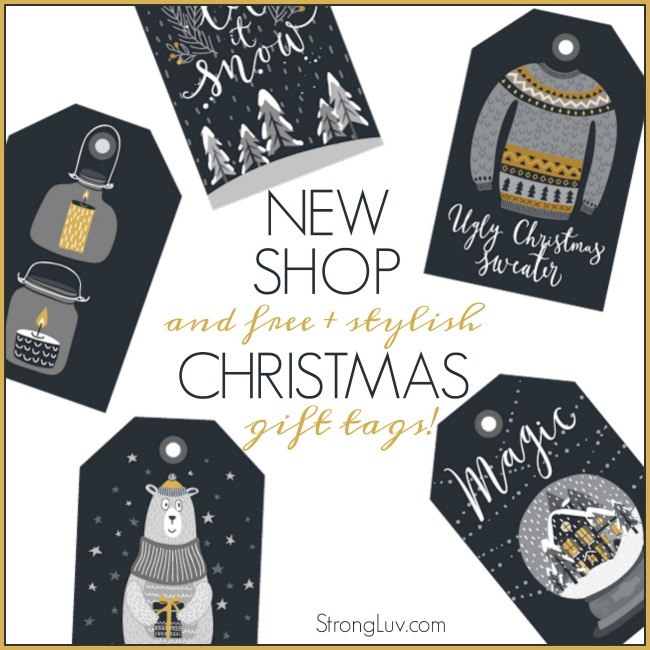 I've been wanting to set up a StrongLuv Online Shop, full of hand curated gift ideas, for a while now, so I finally dedicated this week to doing it.  On top of making gift giving a little easier for you (hopefully!), I'll be giving away gift tags for each specific occasions as well.  This week I'm gifting you with these stylish, FREE Hipster Christmas Gift Tags!  
Don't you love them?!
This small Amazon StrongLuv Shop currently has 8 gift suggestions per category (some mobile devices only display 4).  Soon we'll designate a page for each one and add to them over time as a way to provide more fail-proof gift ideas.  For example:  Right now there's a list of 8 of our favorite gifts for husbands, but soon we'll add curated gift guides for your Outdoorsman, Musician, Style Conscious Husband, etc…

Finding the perfect gift can be incredibly overwhelming so we wanted to have a place all our gift giving, action taking Luvolutionaries could go and find unique treasures their friends and family will adore.  It took waaaaay longer than we expected to pull these guides together because we wanted to recommend only the best.   The effort was worth it and we're stoked with how they turned out!
Many of the gifts recommended are things we own (and love) ourselves.  
BUT HERE'S THE COOL PART: 
When you buy something we've recommended OR click through one of the links in our Shop on your way to Amazon to buy something else (like dish detergent in April!), StrongLuv gets a small commission at NO EXTRA COST TO YOU!  
Cool Right?!
If you've benefited from any or all of the free resources and/or printables we've created, and are looking for a way to give back, this is how!  If that's you, thank you in advance, we're so grateful!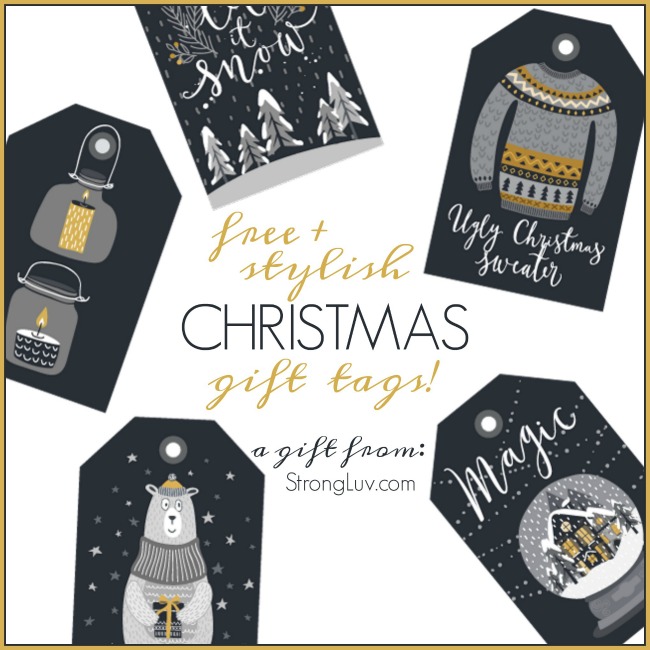 StrongLuv Gift Guides:
*if you have trouble viewing the StrongLuv Shop, make sure to turn your ad blocker is turned off
ADORABLE + FREE HIPSTER CHRISTMAS GIFT TAGS:
TAKE ACTION:  After you peruse the lists, let me know what you think about them.  Fill me in on what categories I've left out (other than the forthcoming Coworkers, Kids' Teachers, Wedding, Bridal Shower, Grandparents/Extended Family, Homeless Person, Easter, Back to School).