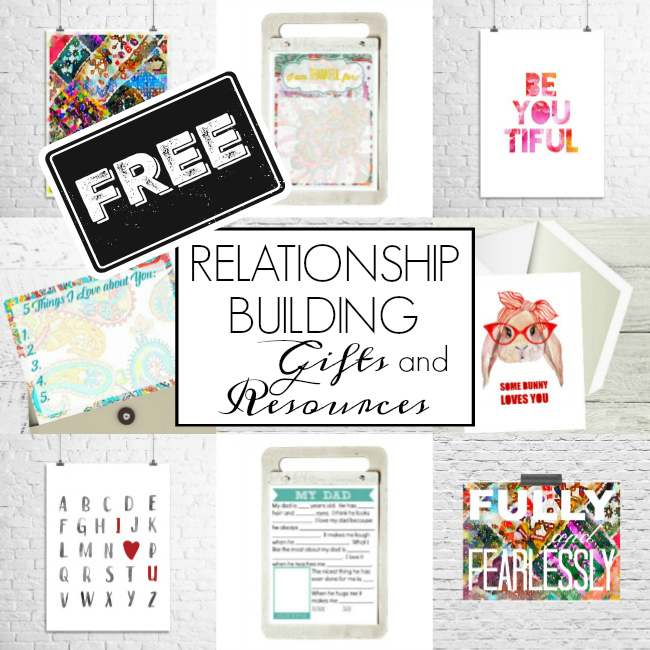 You Guys!!!  I finally created a page designated for the many Relationship Building Gifts and Resources we've made for all you LUVolutionaries.  The best part … It's ALL FREE!  I bet you thought Christmas was over.  Well, you'd be wrong!
I feel like Oprah right now.  
First the Shop, now the Resource Page!  I'm excited to add more Printable Gifts, Inspirational Artwork,  Fun Family Activities, Punny Cards, Love Notes, Lists of Affirmations, and more.
Speaking of the Shop … the response to the Gift Guides at our Amazon StrongLuv Shop was amazing.  Some of you bought our recommended gifts and some of you simply clicked through one our links on your way to purchase your regular Amazon merchandise as a way to support what we do here at StrongLuv.  
Thanks for the support, it means a lot!
We have some awesome (and slightly terrifying) things planned for 2017 and can't wait to share them with you.   We've spent much thought, energy and prayer getting clear on where we feel God is leading us in our journey with StrongLuv and look forward to getting your feedback as well.  We'll be sending out a questionnaire in the next few weeks to get a pulse on your needs and desires.  I can't wait to read through them.
It's been one heck of a year for our family, and it's safe to say, we're not at all sad to see 2016 go in the history books.  We love roller coasters, but 2016 has taken us on quite a ride.  With extreme free falls have come unprecedented highs as well:
I opened my heart to close friendship again.
My brother married one of my dearest friends (since we were 12!), so now I have the BEST, most trustworthy, compassionate, caring, incredible sister-in-love ever!
We got some answers to a few health challenges that have been a massive concern for many years.
God has provided for us in every way during one of the most trying years of our lives.
We're leaning into each other and learning how to trust one another and God in new ways.
How has your year been?  Feel free to email us anytime with your stories, prayer requests, current struggles, major wins — anything you want to share.  We read every email and care about each of you.
TAKE ACTION: Check out the RESOURCE PAGE and grab a freebie that'll add to your life or relationships in some way.  And if you know someone who could benefit from one, make sure to send them a link. XOXO