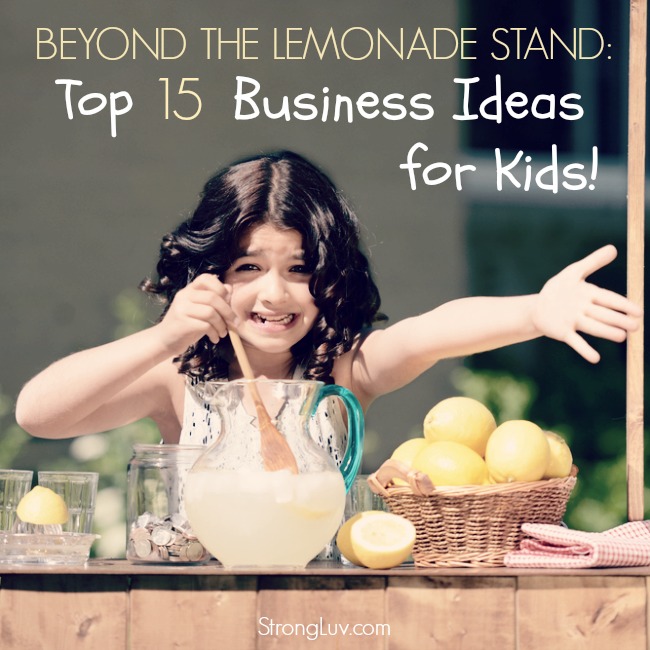 As a follow up to my recent Early Entrepreneurship post, I put together this list of Top 15 Business Ideas and ways for kids to make money.  I hope it gives you some ideas and provides an unconventional way of spending quality time with your children — a way which also serves the double purpose of keeping them busy, engaged, and learning skills that will benefit them for a lifetime.
Two birds, one stone!
Early Entrepreneurship helps kids think outside of the box and develop critical thinking and problem-solving skills at a young age.  Whether our kids grow up to be wildly successful businessmen or businesswomen or not, encouraging entrepreneurship and setting the stage for them to gain core business competencies, now, will help them succeed in whatever they choose to do in the future.
These Entrepreneurial Skills Include:
Understanding the value of marketing
Thinking outside of the box
Gaining confidence in relating and partnering with others
Overcoming rejection
Offering the customer value
Troubleshooting
The importance of following through & keeping your word
More and more of us are starting our own, part or full time, businesses as a way to provide another stream of income for our families, offset rising costs, and to become more self-reliant.  There is no reason our kids can't join us in the journey.
As with any acquired skill, there's a learning curve.  I wrote about how increasing the failure rate for our kids NOW will position them for success sooner — LATER.  The more exposure to business and lessons our children learn from early entrepreneurship, the better.  So, let's get to it!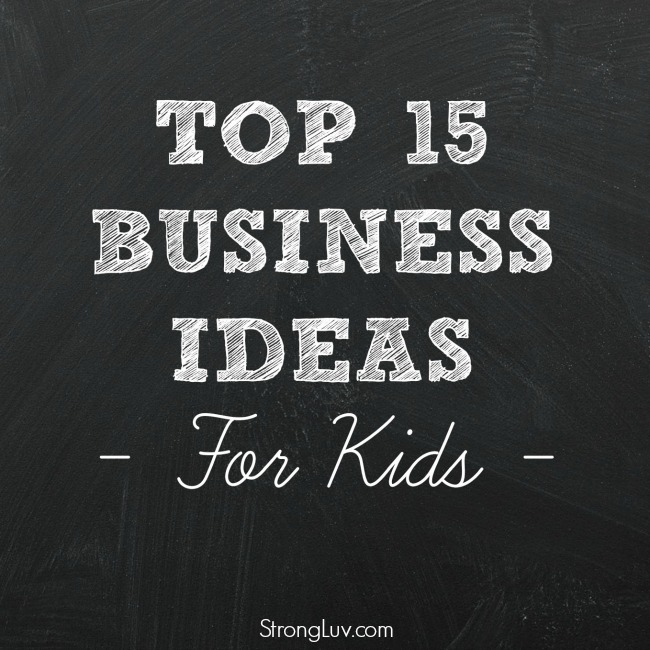 Top 15 Business Ideas & Ways for Kids to Make Money
Salesman– Selling cold water, lemonade, or candy at nearby parks or community events.  Our boys' first business was affectionately called the "Water Boys".
Crafter– Sell home-made items at community events or on Etsy.  (minors must sell under an adult on Etsy as you have to be 18 or older to have your own account.)
Dog Walker
Lawn Mower/ Landscaping/ Yard Work
Pet Sitter
Baby Sitter
Window Washer
Tutor for younger children
Paper Boy/Girl
Car Cleaner/ Detailer
House Cleaner/ Organizer
Design & Produce Custom Printed T-Shirts, Bags, etc.
Holiday Help — Decorating, Wrapping, etc.
Providing Packing & Moving Help
Garage Sale Organizing & Assistance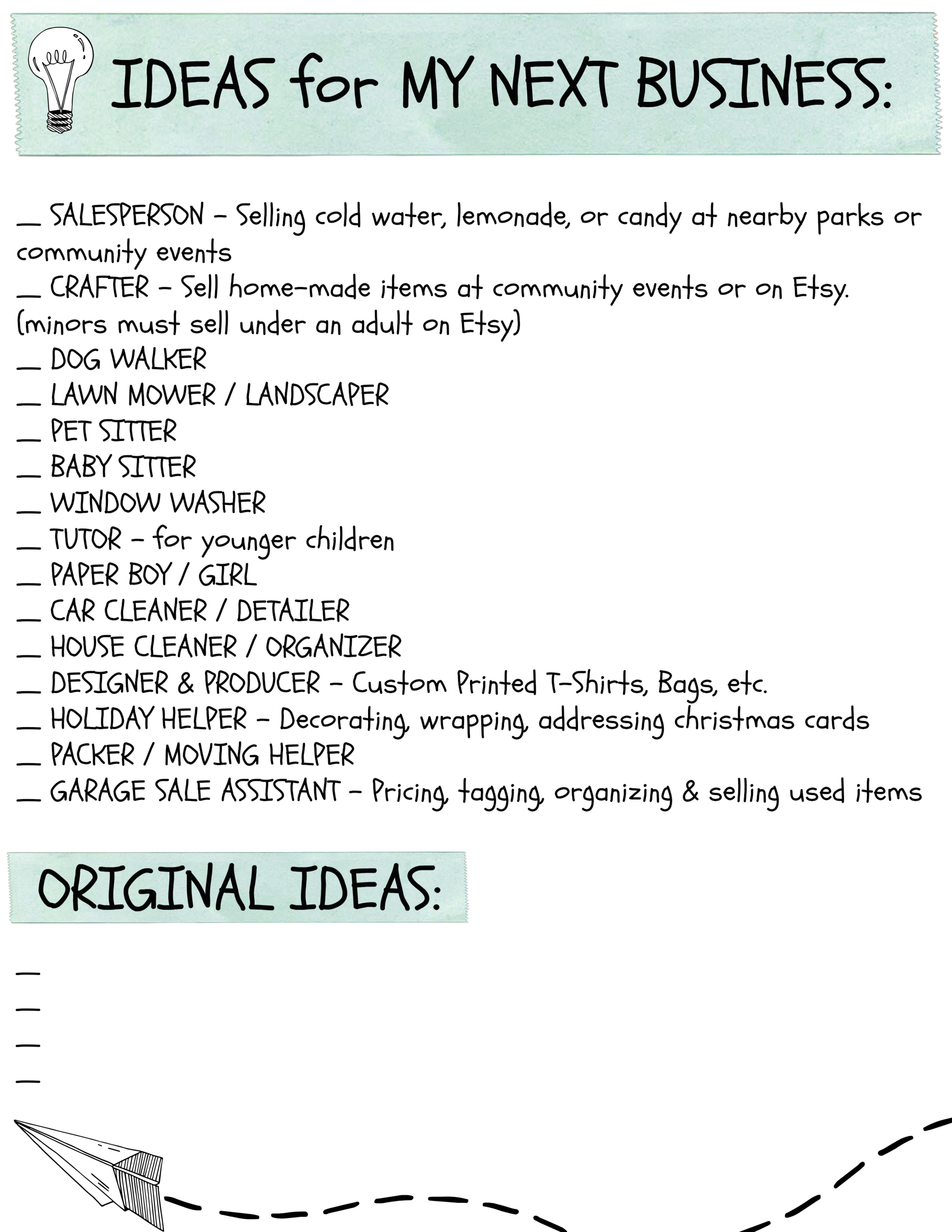 Send Me the Business Brainstorming Worksheet!
I hope this list of business ideas and ways for kids to make money serves as an inspirational resource for you and your kids as you discuss the possibilities of starting their very own business!  I'll be posting a FREE Kid's Business Plan Worksheet soon, so check back soon.
TAKE ACTION:  Make time for a casual conversation to discuss with your kids their thoughts about running their own business.  It may surprise you what comes up.  Maybe they have limiting beliefs about themselves or unrealistic expectations about what it takes to succeed in life.