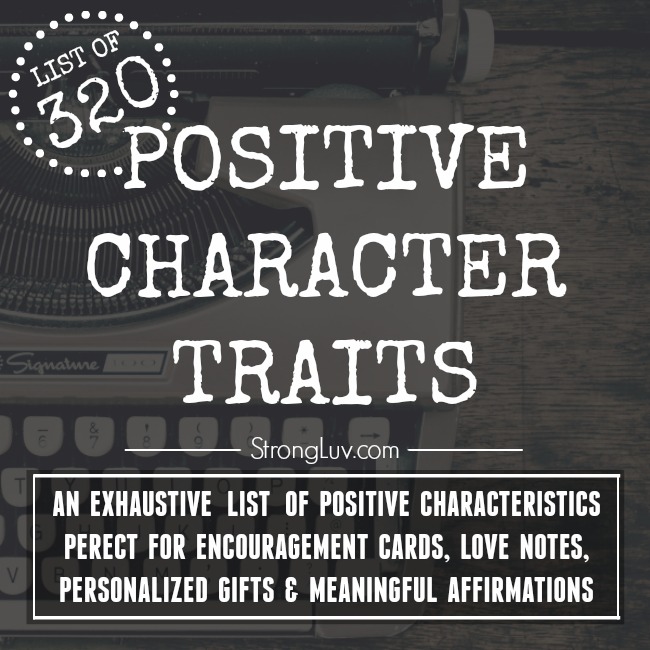 I wanted a catalog of virtues for LUVolutionaries to reference on a regular basis, so I put together a List of Positive Character Traits.  The main reason this resource is needed is because it's clearly more meaningful to appreciate specific things about a person rather than affirm them with generic compliments.  I found similar lists online but none of them had ALL of the good personality traits in one place, so I made one myself!
You can't go wrong, encouraging people but there IS a right way and a less right way to do it.  Let me explain.  Being precise, rather than general, about the traits we see in someone shows them we recognize their unique qualities and genuinely care about them as an individual.  
Here's an example:  You could say "You're a nice person Pam" OR  you could say "You're great at hospitality Pam, it's remarkable how you make everyone feel important and cared for!"
See what I mean?  Genuine, supportive, SPECIFIC edification — aaaaaaand you just made Pam's day!

Ways to Use this List of 320 Positive Characteristics
Besides using this List of Positive Traits for better verbal encouragement, you can use it for writing in cards (a weakness of mine, sadly), love notes or creating personalized gifts.  Speaking of personalized gifts … For my Mother-in-Love's 70th birthday, we wrote 70 distinct character traits we love about her on small pieces of paper.  Afterward, we folded them up and dropped them in a cute jar.
She reads them when she needs a pick me up or just wants to put a smile on her face.  In fact, after reading them, instead of throwing them away, she keeps them to fill the jar again later.
Smart lady! 🙂
For more personalized gift ideas, check out the Words of Affirmation Gift Ideas post.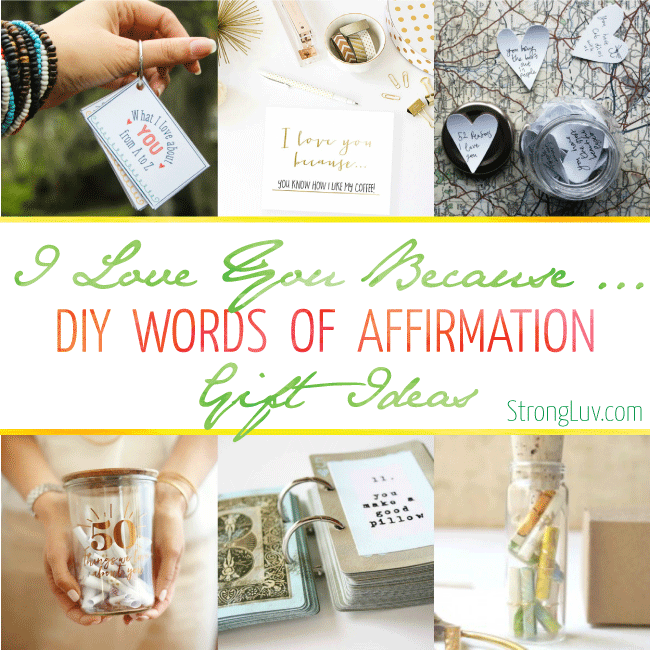 Man, I love giving gifts that remind people how much of a gift they are to the world!  Making them does take more time than grabbing a gift card at Starbucks, but they're always, always worth it!
It's good for the soul, ya know?!  To to be appreciated for your abilities and attributes.  Who doesn't need that?  Thankfully, everybody has a unique set of positive characteristics, so even when it comes to difficult people in our lives, there are still qualities to affirm in them.
I'm not saying it's easy, just that it's possible! 😉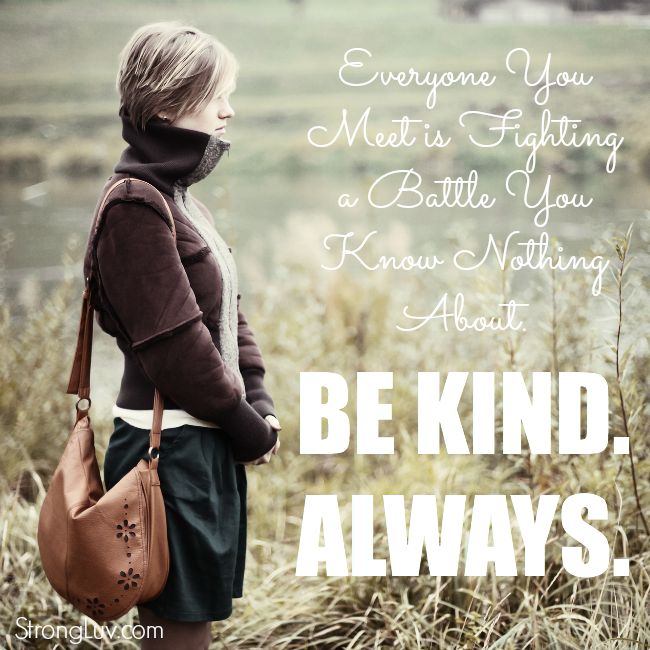 List of 320 Positive Character Traits
I made sure to stick to the Positive Character Traits only.  Most of us have a running list of the negative characteristics we're working to overcome, so we don't exactly need someone highlighting them for us!  Let's be a witness to one another's greatness and dig for gold.  It's more fun that way!
Able

Accessible

Accountable

Adaptable

Adoring

Adventurous

Affable

Affectionate

Agreeable

Alert

Ambitious

Amicable

Amusing

Appreciative

Articulate

Assertive

Astute

Attentive

Assertive

Authentic

Available

Aware

Balanced

Beautiful

Benevolent

Bold

Brave

Bright

Brilliant

Broad-minded

Calm

Candid

Capable

Captivating

Careful

Caring

Cautious

Certain

Charming

Charismatic

Classy

Clear

Clear-headed

Clever

Collaborative

Committed

Compassionate

Communicator

Comradery

Confident

Connected

Conscientious

Conscious

Considerate

Consistent

Content

Cooperative

Cordial

Courageous

Creative

Curious

Dainty

Daring

Dashing

Decisive

Dedicated

Deference

Delicate

Deference

Dependable

Determined

Devout

Dignified

Diligent

Diplomatic

Direct

Discerning

Disciplined

Discreet

Dutiful

Dynamic

Eager

Easygoing

Effective

Efficient

Eloquent

Empathetic

Emphatic

Empowering

Encouraging

Enduring

Energetic

Enterprising

Enthusiastic

Equitable

Ethical

Expressive

Extroverted

Exuberant

Facilitator

Fair

Faithful

Fearless

Firm

Flexible

Focused

Forgiving

Forthright

Frank

Friendly

Funny

Generative

Generous

Genuine

Gentle

Genuine

Giddy

Glamorous

Good-Natured

Gorgeous

Graceful

Gracious

Grateful

Gregarious

Handsome

Handy

Happy

Hard-Working

Hardy

Helpful

Heroic

Honest

Honorable

Hopeful

Hospitable

Humble

Humorous

Idealistic

Imaginative

Immaculate

Impartial

Independent

Innovative

Independent

Integrated

Integrity

Inquiring

Insightful

Integrity

Intelligent

Intentional

Interested

Intimate

Intriguing

Introspective

Introverted

Intuitive

Inventive

Jolly

Jovial

Joyful

Jubilant

Just

Keen

Kind

Kingly

Knightly

Knowledgeable

Leader

Legendary

Liberal

Listener

Lovable

Loving

Loyal

Magnanimous

Mature

Meek

Merciful

Meritorious

Meticulous

Mischievous

Moderate

Modest

Neat

Networker

Neutral

Noble

Non-Authoritarian

Non-Judgmental

Nostalgic

Nurturing

Obedient

Objective

Observant

Open

Open-Minded

Opinionated

Optimistic

Opulent

Orderly

Organized

Original

Ornery

Passionate

Patient

Patriotic

Peaceful

Persevering

Perceptive

Personable

Persistent

Personable

Persuasive

Pioneering

Placid

Planner

Playful

Pleasant

Plucky

Polished

Polite

Poised

Polite

Powerful

Practical

Precise

Principled

Proactive

Problem-Solver

Productive

Profound

Protective

Prudent

Punctual

Purposeful

Quaint

Quick-Witted

Quiet

Quirky

Quizzical

Rational

Reasonable

Relaxed

Reliable

Reserved

Resilient

Resourceful

Respectful

Responsible

Responsive

Reverent

Romantic

Rowdy

Saintly

Scrupulous

Secure

Self-Confident

Self-Disciplined

Selfless

Self-Generating

Self-Reliant

Sensible

Sensitive

Sensual

Serious

Serving

Shrewd

Shy

Sincere

Skillful

Sociable

Solid

Spiritual

Spontaneous

Sporting

Stable

Stately

Steadfast

Stealthy

Stern

Stoic

Straightforward

Strong

Studious

Suave

Subtle

Submissive

Successful

Supportive

Sympathetic

Tactful

Tasteful

Temperant

Tenacious

Thorough

Thoughtful

Thrifty

Tidy

Tolerant

Tough

Trusting

Trusted

Truthful

Unassuming

Uncomplaining

Understanding

Upright

Versatile

Vibrant

Virtuous

Vivacious

Warm

Well-Read

Well-Rounded

Willing

Wise

Witty

Youthful

Zealous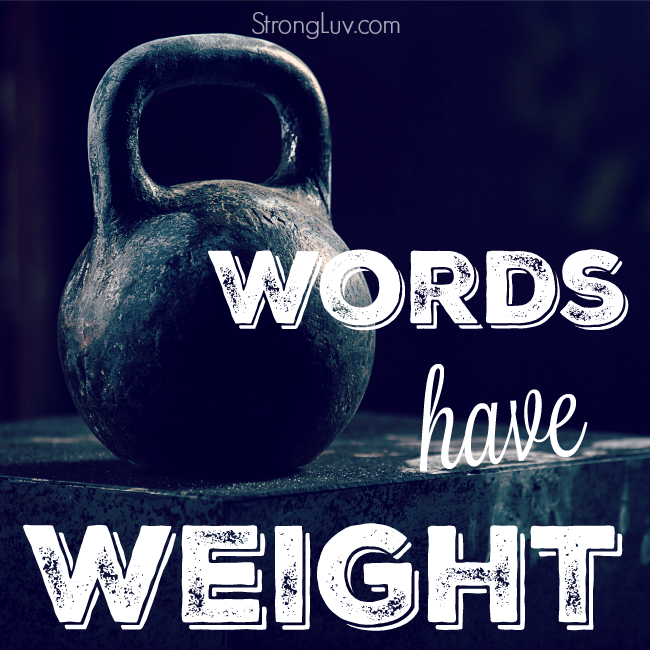 We tend to put people in categories and relate to them from there, but it really doesn't matter how talented, successful, beautiful, or charismatic someone is.  There isn't a person breathing that can't benefit from a little extra love.  Between the negative thoughts we have about ourselves, social media insecurities, unrelenting marketing, and difficult relationships, it's easy to feel like we're missing the mark.
My hope is for this List of 340 Positive Character Traits to be used as a weapon to slay giants.  You know the ones — those great big intimidating accusations that try and convince everybody of our insignificance.  Let's fight back by reminding the world of THE TRUTH: We are made in the image of an incredible God who freely gave each of us some of his dynamic characteristics so that we could demonstrate his nature and goodness on the earth.   
Now go slay those giants and be a world changer with your gracious, precise, constructive affirmations, because the world needs more of that.  The world needs more of you.
TAKE ACTION:  Start with yourself.  Look over the list of 230 traits and write down all the ones that represent you.  We can't remind others of who they are without first reminding ourselves.